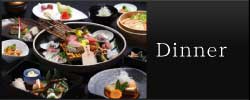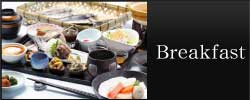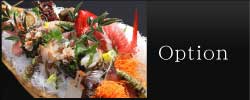 Please enjoy option menu during dinner time.

The dishes of Kazeno Kaori are served in Kaiseki style that made the best use of produce of the season. The start of the course is six kinds of aperitifs. The master chef will cook local Izu items from the start to the final dessert for your satisfaction. Dining rooms are restaurant & bar "Shiosai" which commands 'Sound of the sea' on the second floor and Japanese style taste restaurant "Soukai" on the ninth (top) floor, where you can intimately enjoy the surging waves and the Sagami bay.
Please enjoy special dishes at our well prepared restaurants with beautiful scenery. Dinner is served in two sessions, the first one starts from 17:20 and the second one from 19:40. We would appreciate if you come to respective restaurants (Sokai, Shiosai) by the designated time. Dinner time will be decided by your request and reservation conditions during the reservation time or upon check in. We may not be able to fit your desired time due to the reservation conditions. Your kind understanding is appreciated.